---
API Access
Our API responds to requests once they are validated with unique API tokens that can be generated within the Onpipeline application. If you don't have an account with Onpipeline to develop your App please click here to activate a free 30-day trial account.

All API calls have to be made over encrypted HTTPS connections. We reject unencrypted HTTP requests.
Once you have an account with us you can generate an access token through the settings area. If you are planning to develop a public App please jump to our OAuth description.
Webhooks - A webhook (also called Push API) is a way to provide your other applications with real-time information. A webhook delivers data to other applications when you create or update a record, meaning you can get data immediately. More info
---
Create an App
Developers host their Apps on their own infrastructure. You can host your app anywhere, and build it with the tech stack of your choice.
You can create your App simply by exchanging information with Onpipeline through our API Endpoints. If you want to build a complete and effective user experience you will probably want to add actions to our Actions Menu or a Widget to display contents from your App directly within the CRM. Both Actions and Widgets can be created on the fly with API Endpoints.
Updating data on your side:
In order to obtain only recently updated records, you can use both webhooks and our "Last Update" Endpoint. We recommend the use of webhooks as they allow reduced traffic and connections.
---
OAuth
You don't need to ask customers to cut and paste their API tokens. With OAuth you can send customers to a login page that will authorize your App. At the and of our Oauth process the Verify URL will send the token to your App so that you can save it. In order to access OAuth you must have a Developer Client ID that can be requested by contacting support@onpipeline.com - When you request a OAuth Client activation please send us your company details and your privacy policy url. Info about OAuth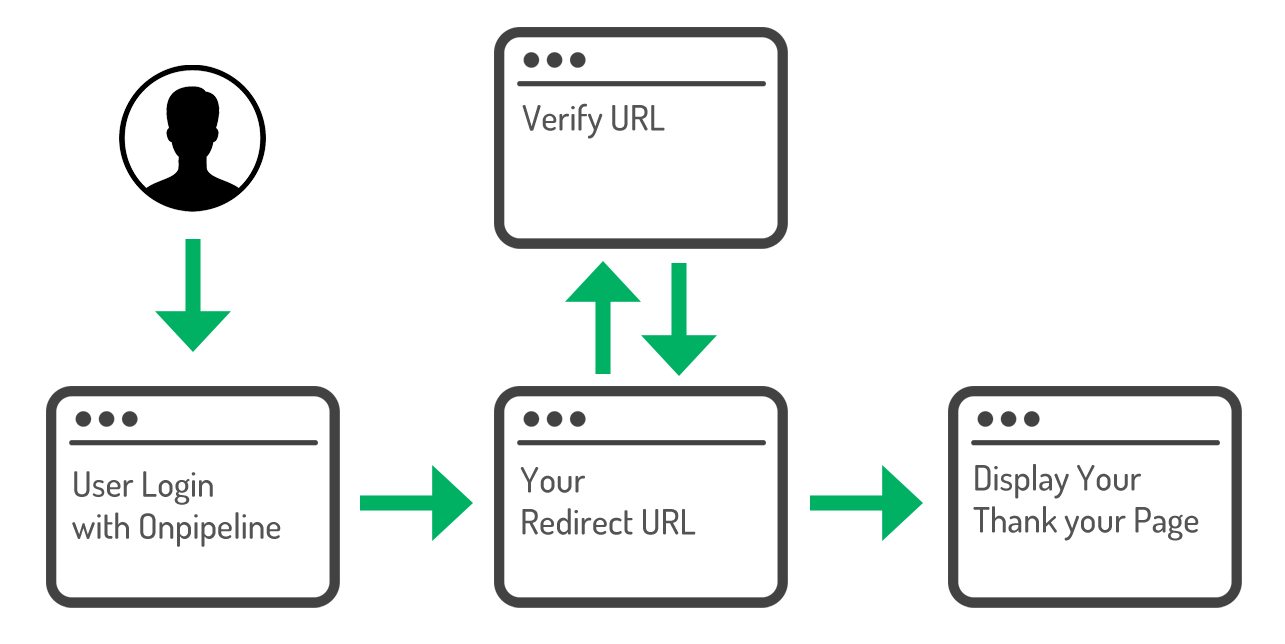 ---
Public Apps
If you want to create a public App we will be able to offer our customer a direct install within our pages. To do so we need you to send us a "Install URL" on your web server (https), which is simply the web page with our logo where you provide basic information about the install process and a link to our OAuth Login.
You will probabily need to check the user authentication on your side when the install page is loaded, and ask the user to login if this is necessary to complete the OAuth authorization. Please make sure your install page can be loaded into 400x500px iframe.
For your App to be accepted, it should offer a consistent and positive experience for the CRM user who use it. Your App must have a user interface including instructions and features for users.
Before you submit your app for review, you need to test it on a CRM account to check for any bugs or errors. If we need to login to test your App please don't froget to provide detailed instructions.

---
Privacy Policy and GDPR

The General Data Protection Regulation (GDPR), which went into effect on May 25, 2018, imposes obligations on any party that collects, stores, or processes personal data of individuals located in Europe. We require these regulations for all user data, both for individuals located in Europe and those located elsewhere. Each app developer is responsible for making sure that the apps they build are GDPR compliant.
Getting Support

Our API documentation can be found here. Developers who have questions about our services can contact support@onpipeline.com